Data analyzed during recording with a portable Data Acquisition System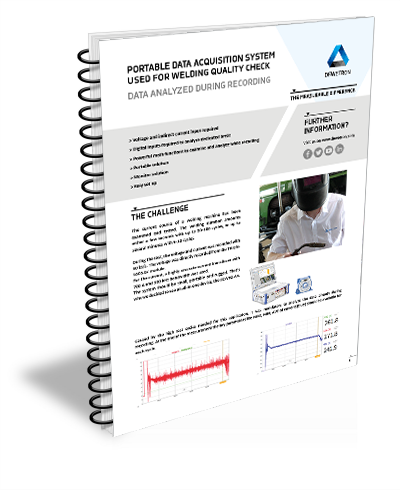 To examine the welding quality, the current source of a welding machine has been tested. The welding duration amounts either a few seconds with up to 50-100 cycles or up to several minutes with 5-10 cycles.
Caused by the high test cycles needed for this application, it was mandatory to analyze the data already during recording. At the end of the measurement the key parameters like MAX, MIN, AVG of current should be available for each cycle.
Summary:
– Voltage and indirect current input required
– Digital inputs required to analyze dedicated areas
– Powerful math functions to examine and analyze while recording
– Portable solution
– Monitor solution
– Easy set-up