Application of a DEWE2-A13 Measurement System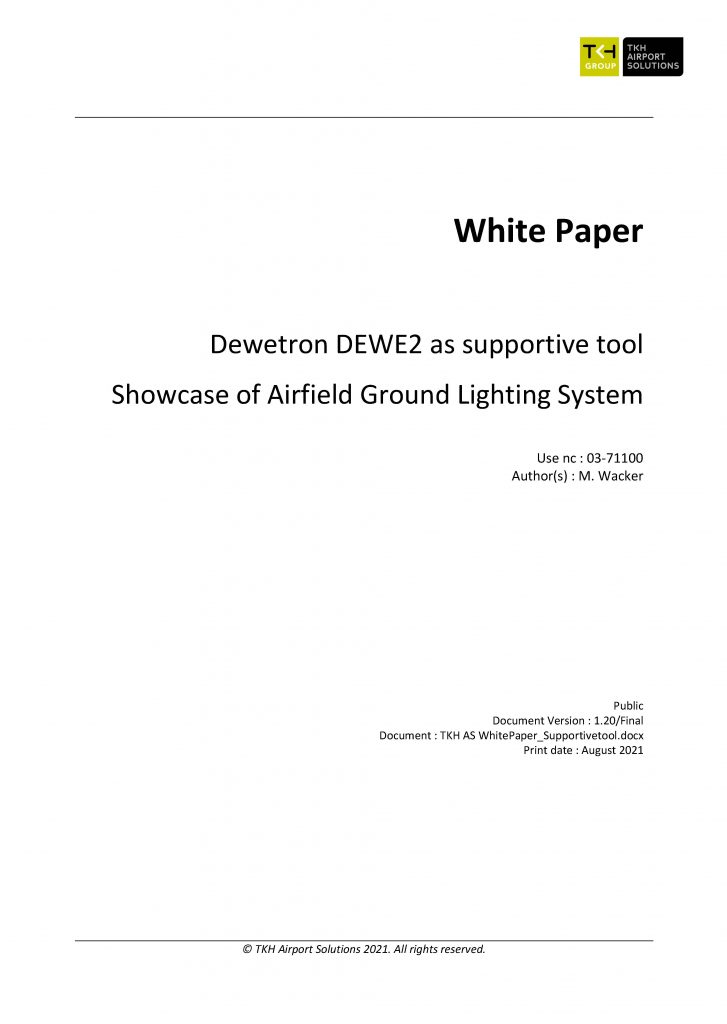 TKH Airport Solutions (TKH AS) – the provider of airfield ground lighting (AGL) – relies on DEWETRON's high precision test and measurement systems. To be more precisely, the company makes use of the benefits that DEWETRON's DEWE2-A13 provides.
In the following whitepaper by TKH airport solutions, you can find out how the measurement system helps to simply and efficiently overcome previous challenges.