What this download is about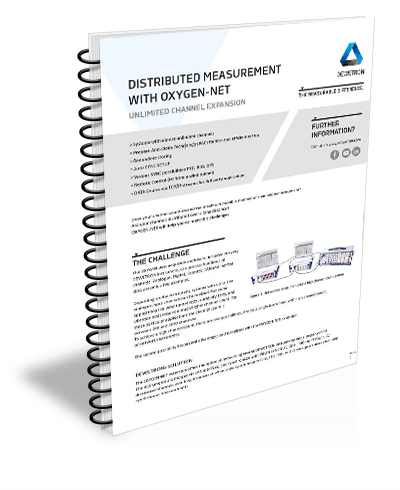 The OXYGEN data acquisition software, included in every DEWETRON instrument, can process hundreds of
channels. Analog, Digital, Counter, CAN and Inertial data are only a few examples.
Depending on the instrument, systems with up to 144 analog input channels can be realized. But some applications like wind tunnel tests, durability tests, and vibration tests require a much higher channel count. For these particular applications the channel count is between 200 and 1000 channels!
Benefits of this solution
– Systems with almost unlimited channels
– Prepare-and-claim-technology (PAC) for fast and efficient set up
– Redundant storing
– Auto SYNC-SETUP
– Various SYNC possibilities PTP, IRIG, GPS
– Remote control (ie: from a wind tunnel)
– DATA-Source via TCP/IP streams for 3rd party application