What this download is about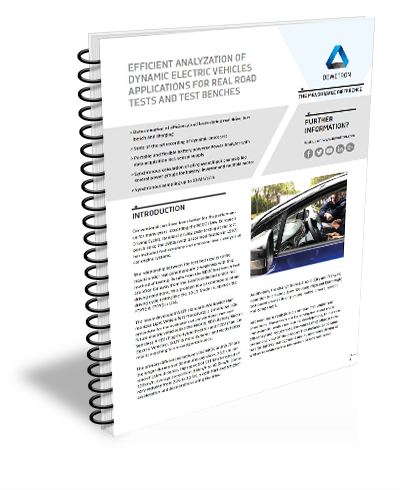 Technology is developing rapidly and to be in pole position for future automotive requirements you need a solution to stay one step ahead of your competitors!

You think that synchronous calculation of all input channels during driving of an Electrical Vehicle including power values, all interfaces and IMU data in one single system is not possible?
Explore our state of the art solution for dynamic processes and determination of efficiency and losses during real drive and test bench according to the latest standards!
Benefits of this solution
Determination of efficiency and losses during real drive, test bench and charging
State of the art recording of dynamic processes
Portable and flexible battery powered Power Analyzer with data acquisition incl. sensor supply
Synchronous calculation of all relevant input channels incl. several power groups for battery, inverter and multiple motor
Synchronous sampling up to 10 MS/s/ch