Demands & challenges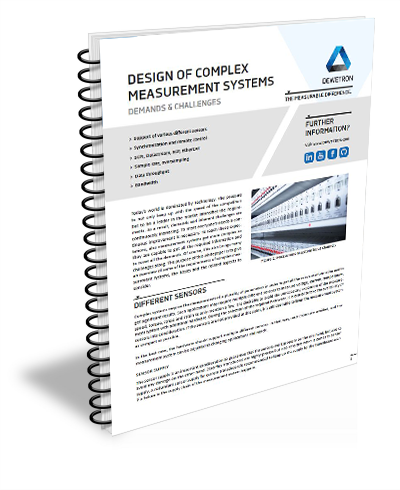 Data acquisition engineers know that some applications have particularly challenging requirements.
To successfully overcome certain obstacles, distributed measurement devices, a large number of channels and a plurality of various sensors might be required. However, that is not all. Many other aspects (e.g. sampling rate, bandwidth, storage rate, etc.) have to be considered when designing an appropriate measurement system.
In our whitepaper, we elaborate on various sensors and their selection, discuss several synchronization options with examples and explain other important parameters. To find out, how our experts design complex measurement systems, download our whitepaper!