The ultimate introduction into DEWETRONs world of testbed and automation interfaces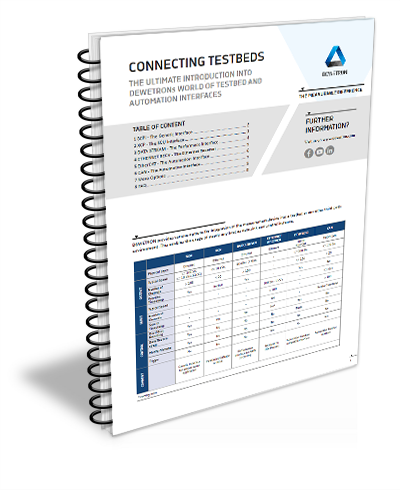 The integration of measurement devices into an automated testbed system can be challenging. There are many different interfaces that are sometimes hard to understand.
To ensure compatibility between measurement devices and as many testbeds as possible, DEWETRON measurement devices support a wide range of different testbed interfaces. We know that the selection of the right interface can be very challenging. This is why our experts are happy to help you out!
In our whitepaper, we give you the ultimate introduction into the world of testbed interfaces. Our expert explains a wide range of interfaces from which you can choose the one that meets your requirements. Download the ultimate guide now!